HomeStarRunnerTron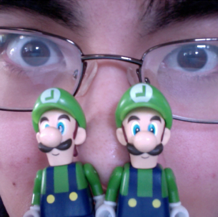 Joined: 10 Oct 2016
Posts: 1
Location: Hawai'i
Whoof-- nervous to be posting my dinky little WIP .cmate here, but everyone seems pretty nice here...

http://www.skyetheguy.com/RockBand3Midi.cmate

I have a Rock Band 3 drumset that has a MIDI Out-- and that all actually works! But, of course, there's no changing the drum sounds, and, when you look at the input, once you hit something, it STAYS on. So I wanted to finesse it and make it so GarageBand only picks up the MIDI input from my ControllerMate, instead of through the M-Audio hub I have to use to connect it to my computer.

Buuut,

of course, it's picking up both. And, from what I've searched up, GarageBand has no way of just selecting ONE MIDI input that's plugged in. So it's picking up both MIDIs at the same time, and that's horrible. Is there any way for ControllerMate to override that original MIDI input? Thank you so, so much for even reading this! : )
_________________
Death by JELLO is highly unlikely.